110 Copperwood Way Suite M
Oceanside, California
760-522-1805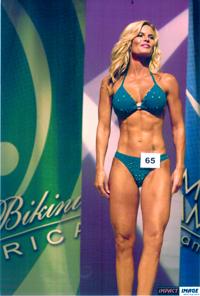 SIMPLY AMAZING! At 41, I accomplished something I never thought was possible! I became so inspired by Coach Berry that I achieved not only getting my health back but went on to enter competitions and won!
click here...
WOW!
Just take a look at Tara, mother of 4 children and a champion.
She looks as healthier and more fit now than before she had children. Age is only a number at Dare to be Fit,
The Fountian of Youth
. See photos before when I was pregnant and read my story by clicking here
http://www.rb-berry.com/he-really-cares-about-people/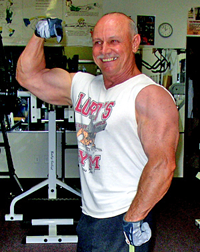 Ron at 61 years, an amazing definition of never growing old. Staying fit is the answer!
Sharene at 64 redefines health and beauty. Don't wait. Get fit and live a vibrant longer
life enjoying playing with your grandchildren rather than rocking in a chair.
CLICK BLACK BUTTON ON RIGHT COLUMN TO GET A
FREE CONSULTATION!
YOU ARE JUST ONE CLICK AWAY FROM BECOMING A BETTER YOU!

HELP LIKE YOU NEVER HAVE HAD BEFORE.
CLICK OR CALL ME AT
(760) 522-1805.
YOUR COACH FOR LIFE!
4 Body Changes From Eating Low Carb
Have you ever stopped to wonder what would happen to your body if you stopped eating refined carbs?

It's no secret that refined and processed carbs contribute to weight gain, and so reducing the amount of these in your diet would logically lead to a leaner, fitter you.

But is it true, or is it hype? And is it really worth giving up your carboholic ways?

Here's what really goes down when you give up refined carbs…

Body Change #1: You BURN FAT

When you stop eating simple carbs your body no longer has readily available calories to burn, and so it clicks over into burning stored fat as energy. This means that your pants will start feeling looser around your waist and thighs.

Body Change #2: You FEEL LESS HUNGRY

Fat burns longer and slower than simple carbs and so your energy stores will take longer to deplete. This means that you'll find yourself skipping that afternoon pick-me-up snack and powering through until mealtime without hunger pains. You'll also notice that it takes longer to feel hunger in the mornings after waking up, once you've cut the simple carbohydrates and refined sugars out of your diet.

Low Carb Body Change #3: You HAVE MORE ENERGY

Living on a diet of simple sugars and refined carbohydrates puts your body in a continual energy roller coaster. Right after you eat your energy is high and then, whoosh, an hour later your energy levels crash. All of that changes once you cut out those simple carbs. The low carb meals that you switch to are filled with nutrient dense foods that sustain your energy levels for hours at a time, saving you from that frustrating roller coaster.

Low Carb Body Change #4: Your STOMACH GETS FLATTER

Probably the most coveted of the low carb body changes…once you've been off of simple carbs for a few weeks your stomach will visibly become flatter. It's a well-deserved reward and one that will keep you motivated to continue your healthier eating habits.

While eating healthy, nutritious meals is awesome, don't forget that exercise is half of the battle when it comes to getting and staying fit. Call or email me today and we will get you started on the exercise program that will reshape your body once and for all!
Your Body
Your Health
Your Life
Your Diet
The BEST Carbs
Before you decide to go carb-free, it's important to know that there is a big difference between simple, refined carbs (which cause rapid fat storage) and complex carbs (which are necessary and healthy). By switching from simple carbs to more complex carbs like fruits and vegetables, sprouted grain bread, oatmeal, brown rice, quinoa and other whole-grain options—you'll reap the fat loss benefits and will have a steady flow of energy while you avoid the ups and downs that simple carbs cause.
Quick Pumpkin Soup
Craving pumpkin yet this season? Well rather than falling into a major calorie trap by getting your pumpkin fix in a sugary coffee drink or baked goods, give this simple and quick pumpkin soup recipe a try. Made from canned, pureed pumpkin, this soup comes together in minutes and brings out the most comforting flavor of the season in a healthy, satisfying way. Enjoy!
Servings: 8
Here's what you need…
1 Tablespoon coconut oil
1 yellow onion, chopped
1 teaspoon garlic, minced
1 Tablespoon coconut palm sugar
½ teaspoon ground allspice
¼ teaspoon crushed red pepper flakes
2 (15oz) cans pureed pumpkin
2 cups low sodium vegetable broth
1 teaspoon sea salt
1 (14oz) can coconut milk
black pepper
**To garnish: pepitas and sour cream
Instructions:
Place the coconut oil in the bottom of a large soup pot over medium high heat. Add the onion, garlic, coconut palm sugar, allspice, and red pepper flakes. Sauté until tender, about 10 minutes.
Add the pumpkin, broth and salt. Bring to a boil. Reduce the heat, cover and simmer for 30 minutes. Use an immersion blender to blend the soup until smooth. Return the soup to a simmer and add in the coconut milk. Season to taste with salt and black pepper. Garnish with pepitas and sour cream. Enjoy!
Nutritional Analysis:
One serving equals: 175 calories, 13g fat, 13g carbohydrate, 5g fiber, and 3g protein.
Motivate your friends, family and co-workers!
Use the "refer a friend" link below to forward this newsletter and subscribe your friends.