110 Copperwood Way Suite M
Oceanside, California
760-522-1805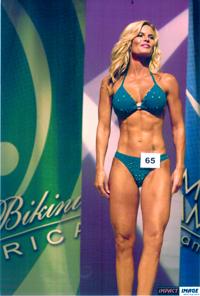 SIMPLY AMAZING! At 41, I accomplished something I never thought was possible! I became so inspired by Coach Berry that I achieved not only getting my health back but went on to enter competitions and won!
click here...
WOW!
Just take a look at Tara, mother of 4 children and a champion.
She looks as healthier and more fit now than before she had children. Age is only a number at Dare to be Fit,
The Fountian of Youth
. See photos before when I was pregnant and read my story by clicking here
http://www.rb-berry.com/he-really-cares-about-people/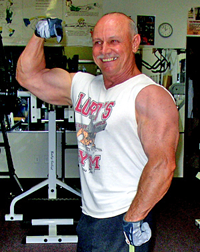 Ron at 61 years, an amazing definition of never growing old. Staying fit is the answer!
Sharene at 64 redefines health and beauty. Don't wait. Get fit and live a vibrant longer
life enjoying playing with your grandchildren rather than rocking in a chair.
CLICK BLACK BUTTON ON RIGHT COLUMN TO GET A
FREE CONSULTATION!
YOU ARE JUST ONE CLICK AWAY FROM BECOMING A BETTER YOU!

HELP LIKE YOU NEVER HAVE HAD BEFORE.
CLICK OR CALL ME AT
(760) 522-1805.
YOUR COACH FOR LIFE!
Why are you doing that?
How long have you been trying to lose those last 10 or 20 or 30 pounds?

Been awhile now, hasn't it?

You know how to lose weight --eat healthy and exercise--so why are you still living in a body that you're disappointed with?

In my experience, people hold on to "unwanted" pounds for very specific reasons. These reasons are on a subconscious level, which is where things get tricky.

Self-sabotage is your subconscious mind's way of protecting you.

Seems counterproductive, but it makes sense when you realize that it is a defense mechanism meant to keep things from changing.



Your conscious mind says it wants to lose weight to look and feel amazing, but your subconscious mind is pulling the strings behind the scenes, keeping your goals just out of reach.



As long as your subconscious mind thinks that you are safer being out-of-shape then you'll be stuck.



Your most valiant efforts will be undermined by self-sabotage every single time.



But don't give up.



There's a way to turn everything around, and it all starts with finding out the reason that your subconscious mind equates being out-of-shape with being safe.



Once you turn the light on to that reason then it will no longer have any power over you.



So, lets dig around for your reason.

Do you believe... You don't deserve it?

Has someone in your life made you believe that you aren't worthy of success? Or that they wouldn't accept you if you were more successful than they are?

Do you believe... Change is bad?

It's common to fear the unknown, but this could very well be the reason that you're not reaching your goal. Being comfortable with where you are today could be the reason that you sabotage your efforts to improve your life through change.

Do you believe...Success will bring loss?

If you met your weight loss goal, would it bring out resentment and jealousy in your friends and family? Are you supposed to be the 'screw-up'?

Do you believe...You're not capable?

Are you unable to imagine yourself at your goal weight? Does the possibility of achieving your goal not seem real?

Spend time diving into your own mind to discover why it is that you aren't meeting your goals. Once your whole mind is primed for success, then nothing will be able to stop you.

What the mind believes the body achieves.

Exercise is a huge part of the equation when it comes to achieving weight loss.

I am passionate about seeing my clients achieve results—without wasting time, energy and effort on mistakes.

Call or email me today and we will get you started on the exercise program that is right for you.
Your Body
Your Health
Your Life
Your Diet
The Truth About Emotional Eating
It happens with most of us.

You have a terrible, horrible, no good, very bad day… and at the end of it you turn to food.

There's a reason that it's called comfort food. While you're eating it you feel better.

And when you're done eating it you feel worse.

Keep this in mind next time you are tempted to turn to food for comfort:

Emotional eating temporarily relieves distress and then makes it impossible to attain what you really want.
Teriyaki Chicken Plate
This recipe is very flavorful and is filled with wholesome nutrients, vitamins and fiber. Unlike most teriyaki recipes, this doesn't contain sugar, yet it maintains a sweet undertone. Serve on a bed of baby arugula and quinoa.
Servings: 4
Here's what you need…
1 can naturally sweetened, zero calorie lemon lime soda (Zevia brand)
½ cup soy sauce
¾ cup brown rice vinegar
1 medium yellow onion – half minced and half thinly sliced
4 cloves garlic, smashed
1 Tablespoon fresh ginger, grated
1 Tablespoon coconut crystals (or 1 teaspoon agave nectar or 1 packet Stevia)
2 pounds boneless, skinless chicken thighs
2 teaspoons coconut oil
1 bunch asparagus, trimmed and cut into 1 inch segments
2 Tablespoons chopped cilantro
optional *baby arugula and cooked quinoa
Instructions:
Combine the soda, soy sauce, vinegar, minced onion, garlic, ginger and coconut crystals in a bowl. Add the chicken and turn to coat. Place in refrigerator overnight.
Remove chicken from marinade and pat dry. Reserve 1 cup of marinade.
Heat one teaspoon of coconut oil in a large skillet. Add the chicken and heat on medium high, turning once, for 8-10 minutes, until browned and cooked through. Transfer to a plate.
Wipe out the skillet. Heat remaining 1 teaspoon of coconut oil. Add the sliced onion and asparagus. Cook for 5 minutes, until browned. Add the reserved marinade and boil until slightly reduced. Add the cilantro.
Serve over a bed of baby arugula and cooked quinoa.
Nutritional Analysis:
One serving equals: 289 calories, 13g fat, 963mg sodium, 4.8g carbohydrate, 3g fiber, and 29g protein
Motivate your friends, family and co-workers!
Use the "refer a friend" link below to forward this newsletter and subscribe your friends.