110 Copperwood Way Suite M
Oceanside, California
760-522-1805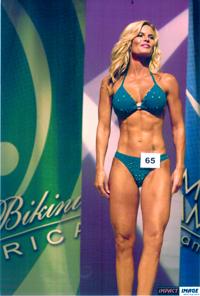 SIMPLY AMAZING! At 41, I accomplished something I never thought was possible! I became so inspired by Coach Berry that I achieved not only getting my health back but went on to enter competitions and won!
click here...
WOW!
Just take a look at Tara, mother of 4 children and a champion.
She looks as healthier and more fit now than before she had children. Age is only a number at Dare to be Fit,
The Fountian of Youth
. See photos before when I was pregnant and read my story by clicking here
http://www.rb-berry.com/he-really-cares-about-people/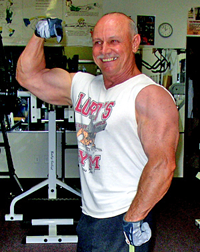 Ron at 61 years, an amazing definition of never growing old. Staying fit is the answer!
Sharene at 64 redefines health and beauty. Don't wait. Get fit and live a vibrant longer
life enjoying playing with your grandchildren rather than rocking in a chair.
CLICK BLACK BUTTON ON RIGHT COLUMN TO GET A
FREE CONSULTATION!
YOU ARE JUST ONE CLICK AWAY FROM BECOMING A BETTER YOU!

HELP LIKE YOU NEVER HAVE HAD BEFORE.
CLICK OR CALL ME AT
(760) 522-1805.
YOUR COACH FOR LIFE!
7 Ways Strength Training Will Change Your Life
You get married. Have a baby. Move across the world. Start going to night school so you can get a degree. All of these are life-changing events that make you a different person. But did you know your life can change significantly just by spending some time strength training?

That's right—if you're willing to commit to strength training, your life will change significantly in seven ways. Here they are.

Change #1: Toned

This one's obvious for anyone who has ever stepped inside a gym. When you add strength training to your routine, your body shapes up quickly. Working with me, you can determine an appropriate strength-training regimen that will give your body the look you desire. When you look better, you feel better and more confident. But lifting weights isn't just about looking good…

Change #2: Health Risks Drop

Want to reduce your worry factor significantly? Then start lifting weights. When you do, you'll find your body has better defense against the common cold and other everyday sicknesses. But that's not all. By lifting weights and staying healthy, you'll be better able to sidestep countless diseases that plague so many—from diabetes and cancer to heart disease and stroke.

Change #3: You'll Go Longer

Ever just want to crash and burn after a hard day at work? Wish you had the stamina to play a game of kickball with your kids on the weekends? Lifting weights will help you improve your stamina so you can do just that. Once you've lifted weights for a while, your muscles grow stronger and you learn how to power through even when you're feeling a bit worn out. Going longer, however, isn't reserved for the athletic field.

Change #4: Sex Improves

Lifting weights may not transform you into some sort of sexual maniac, but it will do lots of good things for your body that in turn translates to good things for your sexual abilities. One way strength training does this is by improving blood flow throughout your body, which is important for sexual function. On top of blood flow, you will feel better about your body and become less likely to struggle with sexual dysfunction.

Change #5: You Can Focus

Meetings aren't the most exciting events in the world. They drone on for hours, and your involvement does little to help those you're meeting with find solutions. Until you start lifting weights. Suddenly, your brain is getting the blood flow necessary for optimal function and your brain even grows new cells. Once your most important muscle kicks into overdrive, you're ready to be alert and thoughtful.

Change #6: You'll Smile More

Life is not easy. And when it comes at you full force, the stress can be too much. When this happens, you may find yourself spiraling into a bout of sadness or even depression. Lift weights regularly, however, and you'll experience something the prescription-producing world doesn't want you to know. Lifting weights gives your body what it needs to fend off depression. And you don't need a doctor's appointment for a weight-lifting session.

Change #7: You Live in the Now

It is good to plan and know what you're doing with your life. However, if you spend all your life worried about what you're going to do with yourself when you retire in 23 years, you're missing out on something very important: the here and now. When you lift weights, you're forced to focus on the task at hand.

Otherwise, you'll never get that final rep in. By incorporating strength training, your life is changed for the better, because you finally learn to live in the moment, a skill that translates to increased life satisfaction.

Sound good to you? Give me a call or shoot me an email today to get started on a fitness routine that's custom tailored to your needs.
Your Body
Your Health
Your Life
Your Diet
Not Too Sweet
If want to reduce body fat, start by cutting down the sugar in your diet. Sugar encourages fat storage by causing your insulin levels to rise. Try natural low-calorie alternatives to sugar, such as stevia, to replace refined and processed sugars.
Tangy Green Beans
Green beans are low in calories and packed with vitamins and healthy fiber. This dish comes together quickly and the flavors are deliciously tangy.
Servings: 5
Here's what you need…
8oz fresh green beans
2 teaspoons olive oil
1 Tablespoon dijon mustard
2 teaspoons brown rice vinegar
3 Tablespoons diced yellow onion
dash of salt and pepper
Steam the green beans until soft, yet still with a slight crunch.
In a medium bowl whisk together the remaining ingredients. Add the green beans and toss together.
Transfer beans to serving dish and enjoy.
Nutritional Analysis:
One serving equals: 47 calories, 2g fat, 5g carbohydrate, 2g fiber, and 3g protein.
Motivate your friends, family and co-workers!
Use the "refer a friend" link below to forward this newsletter and subscribe your friends.