110 Copperwood Way Suite M
Oceanside, California
760-522-1805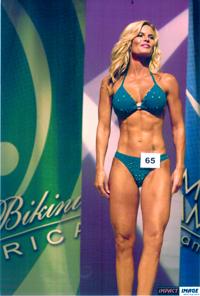 SIMPLY AMAZING! At 41, I accomplished something I never thought was possible! I became so inspired by Coach Berry that I achieved not only getting my health back but went on to enter competitions and won!
click here...
WOW!
Just take a look at Tara, mother of 4 children and a champion.
She looks as healthier and more fit now than before she had children. Age is only a number at Dare to be Fit,
The Fountian of Youth
. See photos before when I was pregnant and read my story by clicking here
http://www.rb-berry.com/he-really-cares-about-people/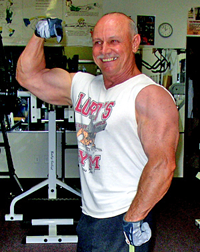 Ron at 61 years, an amazing definition of never growing old. Staying fit is the answer!
Sharene at 64 redefines health and beauty. Don't wait. Get fit and live a vibrant longer
life enjoying playing with your grandchildren rather than rocking in a chair.
CLICK BLACK BUTTON ON RIGHT COLUMN TO GET A
FREE CONSULTATION!
YOU ARE JUST ONE CLICK AWAY FROM BECOMING A BETTER YOU!

HELP LIKE YOU NEVER HAVE HAD BEFORE.
CLICK OR CALL ME AT
(760) 522-1805.
YOUR COACH FOR LIFE!
5 Reasons You Aren't Losing Belly Fat
When you set out to live a healthier, better life, part of your goal was to shed that belly fat that has plagued you all these years. However, try as you may, it sticks around like a bad habit. While extra belly fat is a deterrent to your self-confidence, it comes with an array of serious health dangers as well. From increased risk for cancer to heart disease to diabetes, unwanted belly bulge puts your life at risk every day.

If you've been struggling to kiss it goodbye, it may be for one of these five reasons.

Reason #1: Your Mediocre Workout

As long as you can remember, medical experts have recommended you get at least 30 minutes of exercise a few days a week. And for good reason. Much of the industrialized world has cut movement out of their lives in many ways, making it necessary to hit the gym in order to stay fit. However, if you think 30 minutes of light jogging on the treadmill three days a week is going to get rid of that belly fat, think again. To burn the flab, you'll need to add strength training to your routine. Doing this will add muscle to your frame, which will help burn more pounds of fat. It will also put your muscles where they belong, which helps your belly look flatter.

Reason #2: Your Fork

Getting rid of belly fat can't only be done in the gym. It requires a lifestyle change that includes being very cautious of what you put in your mouth. That means cutting out the processed foods, saturated fats, and whatever else is likely to cause fat to cling to your midsection. In case you're curious, that includes too much healthy food also. Remember: everything has calories, and if your body doesn't use it, it's got to go somewhere, and your waistline is a likely candidate. But your fork isn't the only thing that matters. Not drinking enough water is a sure recipe for belly fat. After all, there's a reason a pudgy front is called a beer belly.

Reason #3: Your Stress Levels

When you feel stressed, it's because something in your life is going on and you simply can't let go of it until it's resolved. Unfortunately, when you don't let go of stress, fat doesn't let go of you. It's due to the chemical cortisol, which is released by your body when you're facing stress. Harmless as a hormone may seem, this one kicks your appetite into gear and may even make it harder for your body to shed fat. So relax and help your waistline slim down.

Reason #4: Your Sleep Habits

Going to sleep is not exciting. Doing it feels like you're doing nothing. But when you're in the battle against the belly bulge, getting quality sleep every night is key. How important is it? When researchers concluded 16 years of research into the health of nearly 70,000 women, they saw that the women who slept five or fewer hours every night were at a 30-percent increased risk for gaining 30 pounds than those who got seven hours of shuteye on a nightly basis.

Reason #5: You're Aging

This one is the hardest to accept, because there is nothing you can do to avoid getting older. With age, your metabolism drops, making it harder to burn off calories while at rest, but your appetite may not take a plunge. Making weight gain even more likely is the drop in estrogen and progesterone in women and testosterone in men. But don't think aging means you have to simply accept weight gain.

By sleeping well, eating healthily, working out right, and cutting out stress, you can beat the odds and lose the belly fat that has taunted you, no matter your age. And I'm here to help. Call or email today to get started on an exercise program that will rid you of your belly fat once and for all. I'm here for you.
Your Body
Your Health
Your Life
Your Diet
Picture This
Having trouble with motivation? Try this technique:
Go through your photo albums and find a picture of yourself in your best shape ever. It may be a photo from your college or even high school days.
Now go through your photos and find a picture of yourself in your worst shape ever. You may have to go through old shoe boxes of photos, since this photo may not have made it into your photo albums.
Place the two photos side by side. You at your fittest; you at your fattest. Study the photos. Remember what it felt like to be in great shape. Remember what it felt like to be in terrible shape (you may be living that right now).
Make a decision. Do you want to continue living your life in bad shape? Or will you shake off past failures and do what it takes to achieve the body you once had?
Share your two photos with me. Show me the great body that you once had and together we will get that body back.
Sweet & Tangy Salmon
Here's a protein-packed dinner recipe that will help you shed bell fat. Serve with a side of dark leafy greens. Salmon is full of healthy omega-3 fatty acids and B vitamins. In addition to the health benefits, this salmon recipe packs a sweet and tangy flavor that is sure to please.
Servings: 2
Here's what you need…
1 fillet of fresh Salmon
1 cup Lite Soy Sauce or coconut aminos
2 tablespoons fresh minced Ginger
¼ cup honey
Combine the Soy Sauce, Ginger and Agave nectar. Place the Salmon in a pan and cover with the Soy marinade for 1 hour in the fridge.
Prepare your grill. If desired, soak a cedar plank to barbecue the Salmon on.
Grill over medium heat until cooked through and flaky.
Nutritional Analysis:
One serving equals: 300 calories, 12g fat, 8g carbohydrate, .5g fiber, and 40g protein.
Motivate your friends, family and co-workers!
Use the "refer a friend" link below to forward this newsletter and subscribe your friends.