110 Copperwood Way Suite M
Oceanside, California
760-522-1805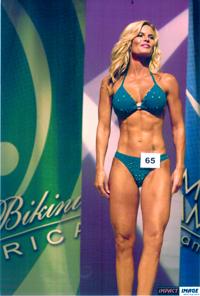 SIMPLY AMAZING! At 41, I accomplished something I never thought was possible! I became so inspired by Coach Berry that I achieved not only getting my health back but went on to enter competitions and won!
click here...
WOW!
Just take a look at Tara, mother of 4 children and a champion.
She looks as healthier and more fit now than before she had children. Age is only a number at Dare to be Fit,
The Fountian of Youth
. See photos before when I was pregnant and read my story by clicking here
http://www.rb-berry.com/he-really-cares-about-people/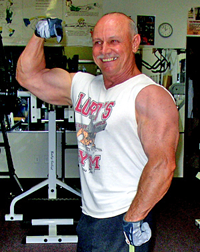 Ron at 61 years, an amazing definition of never growing old. Staying fit is the answer!
Sharene at 64 redefines health and beauty. Don't wait. Get fit and live a vibrant longer
life enjoying playing with your grandchildren rather than rocking in a chair.
CLICK BLACK BUTTON ON RIGHT COLUMN TO GET A
FREE CONSULTATION!
YOU ARE JUST ONE CLICK AWAY FROM BECOMING A BETTER YOU!

HELP LIKE YOU NEVER HAVE HAD BEFORE.
CLICK OR CALL ME AT
(760) 522-1805.
YOUR COACH FOR LIFE!
Best. Exercise. Ever.
Wait! Don't just skim down to see which exercise I've labeled as the best, get the whole story…

I'm often approached and asked to pin down a single exercise as the one that will help lose the most fat and tone the quickest. That's not an easy question to answer.

You see, I'm very aware of the fact that though an exercise may be perfect for Cindy, it may not be the best choice for Bob—hence my hesitation to label any exercise as the universal best.

That being said, some exercises are definitely better than others. And, yes, there are even a few that I would call the best.

What makes an exercise the best?

When you decide which exercises to include in your routine, it is important to consider the type of movement involved. The simpler the movement, the fewer calories you'll burn and the fewer muscles you will strengthen. On the other hand, the more complex the movement, the more calories you will burn and the more muscles you will strengthen.

To put it simply, exercises that use complex movements will deliver better results than exercises that use only simple movements. Complex movements recruit multiple muscles, some to stabilize and others to perform the movement. This process keeps your heart rate higher than a simple exercise would, giving you a more intense workout.

What is a complex movement?

A complex movement is a multi-joint movement that recruits large portions of the body to complete the exercise. Let's compare a simple movement leg exercise with a complex movement leg exercise:

The leg extension machine uses a simple, isolated movement to work the quadriceps. You're in a seated position moving only your knee joint. There isn't much involvement, if any, from other muscles and it doesn't burn very many calories.

Now let's look at a free weight walking lunge. You start by standing with your feet together and a dumbbell in each hand at your sides (or a barbell across your shoulders, or a medicine ball held at your chest, or even with no weight at all). You take a large step forward and lower your back knee, keeping your front knee at a 90 degree angle. Now you push off your front foot and pull your back leg forward, repeating the movement.

How many muscles did you utilize while performing the lunge? Probably too many to count.

You certainly worked your quadriceps, gluteus, hamstrings, calves, abdominals, supporting muscles in your shoulders, arms and back—just to name a few. You also raised your heart rate and really kicked your metabolism into high gear. That's what I call a great exercise.

Other ways to increase intensity

Using complex movements are just one of many ways to kick your workout intensity up a notch. Try incorporating a Super Set into your routine. To do so simply perform two or more exercises in a row and then take a short rest.

Or how about a Compound Set? Perform one exercise, rest, then perform an exercise with opposing body parts. To find exercises that compliment one another, choose ones that have similar but opposite motions such as a chest press and a row.

The key to finding the best exercise is to find the ones that bring your workout intensity to a whole new level.

I'd be shortchanging you if I named any exercise as the best. The fact of the matter is that it is a combination of changing your workouts up, using interval training, and even some good old cardio that will ultimately see you to your goal.

These methods will help you to burn more calories, increase your metabolic rate, and will stimulate the production of more fat burning and muscle toning hormones. Of course, there is more involved to achieving your fitness goals.

You need to incorporate fat burning into your routine.

You need to consistently challenge yourself during workouts.

You need to take control of your eating habits and to get your diet dialed in.

So what's the best exercise for you? Find out—call or email me today to schedule your no obligation fitness consultation.
Your Body
Your Health
Your Life
Your Diet
You're In Charge
While there are many things in life that you do not have direct control over, what ends up in your mouth is not one of them! You control what you eat. Instead of eating extra large portions, chose wisely and your body and waistline will thank you for it. Couple this with a regular fitness routine and you will find that reaching and maintaining your goal weight is easier than ever.
Sesame Chopped Salad
Here's a new salad that's refreshing and packed with healthy fiber to help you achieve your fitness goals. Chopped salads are a fun departure from ordinary salads, and are quite simple to make. Always add a side of lean protein for a perfect meal.
Servings: 1
Here's what you need…
1 cup cabbage
1 carrot
1 green onion
1 Tablespoon fresh cilantro
1 Tablespoon sliced almonds
2 teaspoons sesame low fat dressing
½ cup cooked chicken breast
Instructions:
Chop the cabbage, carrot, onion and cilantro into very small pieces. Add the almonds and toss with dressing.
Top with chopped chicken breast.
Nutritional Analysis:
One serving equals: 276.5 calories, 7.5g fat, 468mg sodium, 27g carbohydrate, 7g fiber, and 26g protein.
Motivate your friends, family and co-workers!
Use the "refer a friend" link below to forward this newsletter and subscribe your friends.